Serving Valley County, Idaho and surrounding areas.
All Services Free and Confidential
Jaime's Place Pregnancy Resource Center is here to help women, men, and teens find answers and make informed decisions. We are here to walk alongside you as you decide your best option for your unplanned pregnancy and offer an objective view that close friends and family may be unable to give. We provide accurate education on abortion and alternatives and our services are always free and confidential.
Our pregnancy resource center works to champion life in our community by offering parenting classes, a clothing room, and adoption information. We also provide post-abortive recovery care for those whom past abortions and childbearing loss have impacted.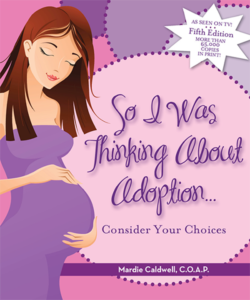 Get Your Free Copy of So I Was Thinking About Adoption!
There are many reasons that women of all backgrounds and circumstances think about or choose adoption.
Whether you've just found out you're pregnant or have been thinking about adoption for a while, you're not alone. Take time to consider your pregnancy choices so you'll make the best plan for you, your child, and your situation.